SGS is a Canadian Distributor for:

FUMITOXIN – Aluminium Phosphide Pellets & Tablets
FOR CONTROL OF INSECTS IN STORED GRAIN,PROCESSED FOODS, FEEDS AND NON-FOOD COMMODITIES, INCLUDING TOBACCO
READ THE ENTIRE LABEL, APPLICATOR'S MANUAL AND GUIDANCE FOR PREPARATION OFA FUMIGATION MANAGEMENT PLAN BEFORE USING.
THIS PRODUCT CAN ONLY BE USED IN CONJUNCTIONWITH A DETAILED FUMIGATION MANAGEMENT PLAN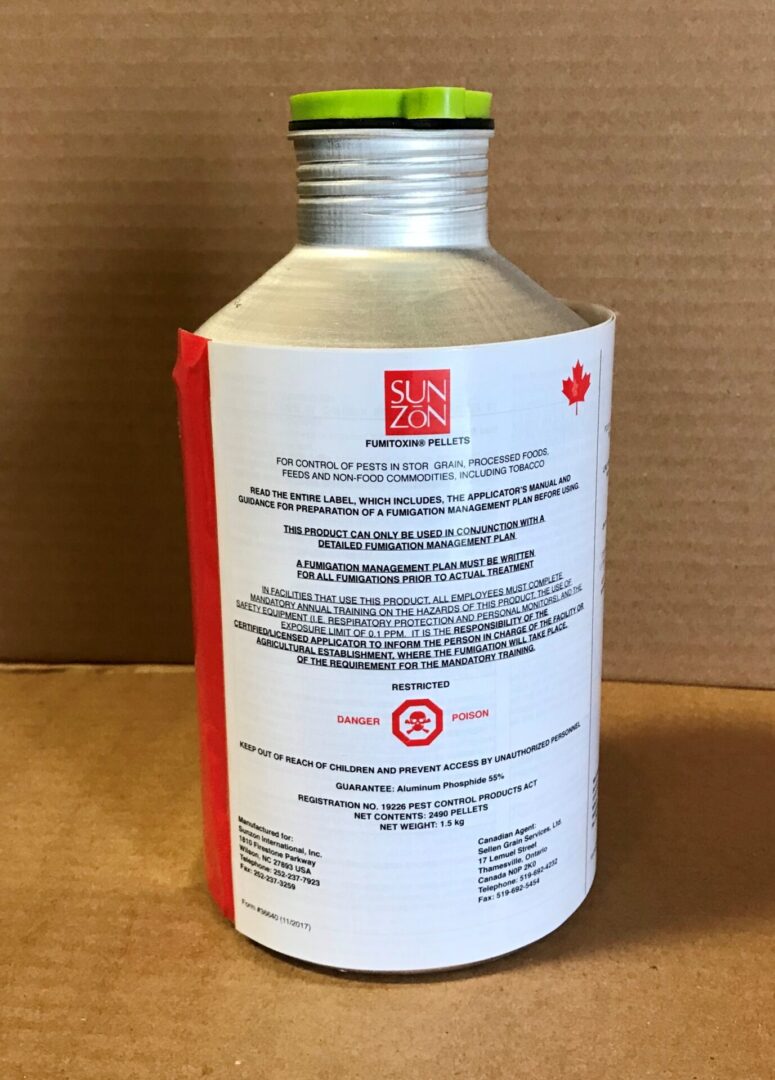 Fumitoxin Pellets and Tablets are packaged in resealable aluminium flasks and enclosed in cardboard cases.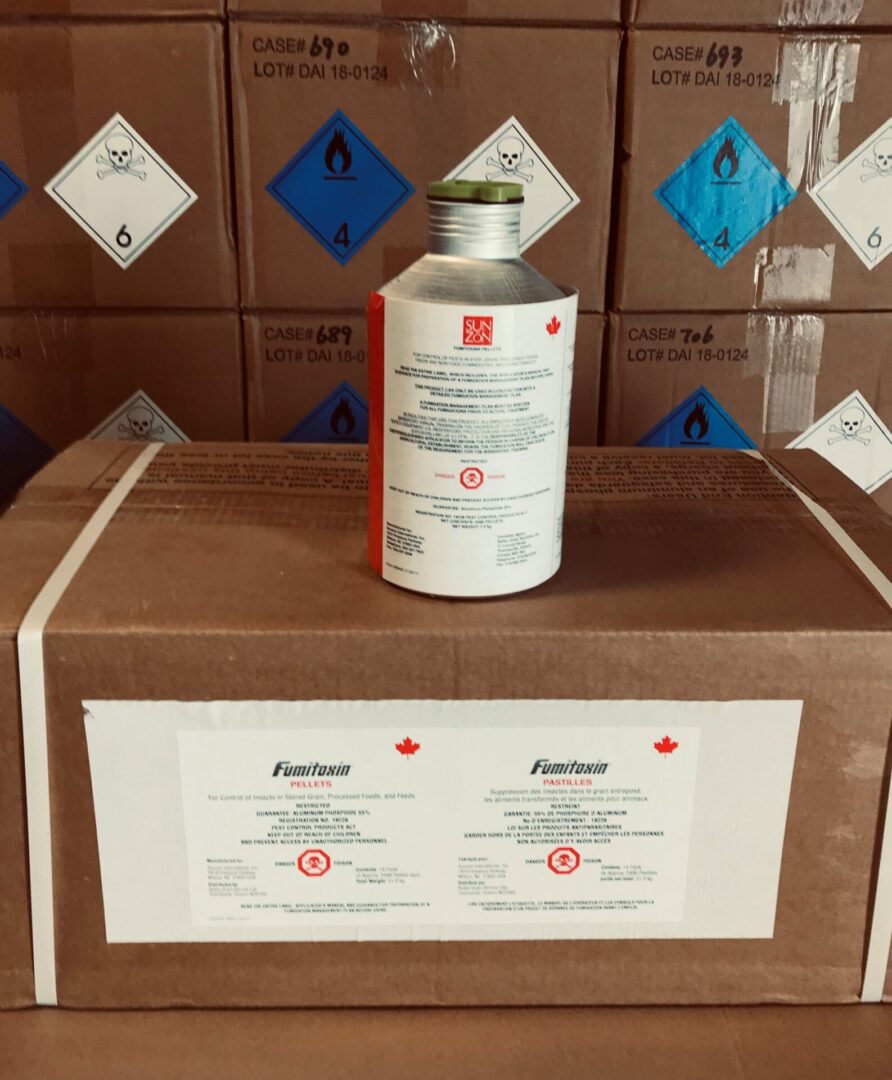 Fumitoxin – Aluminum phosphide may be used for fumigation treatment of various stored product insect pests in the following commodities:
Raw Agricultural Commodities – such as grains, seeds, nuts, peanuts.
Processed Foods – such as cereal flours, bakery mixes, cookies, crackers, pasta, cereals, dried fruit & nuts, spices, candy.
Animal Feed and Feed Ingredients
Nonfood Products – such as tobacco, clothing, wood, dried plants & flowers, straw or hay.
Fumigation Sites:
Warehouses
Space Fumigations – Processing plants & mills, bakeries, breweries, etc.
Grain Storages – silos, elevators, steel tanks & bins, flat storages, on-farm storage, etc.
Ships & Barges
Tarpaulin Enclosures
Ground burrowing rodents (gophers, ground squirrels, prairie dogs, etc.) and moles
FUMITOXIN tablets and pellets have been found effective against the following insects and their pre-adult stages – that is eggs, larvae and pupae.