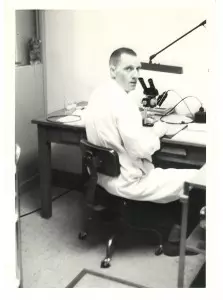 Robert A. Sellen formed the company, SELLEN GRAIN SERVICES LTD, in 1978 after observing the need for a pest management company that caters specifically to the grain industry. From that initial niche, the company, now managed by Jim Evoy, has expanded into the Food processing, Seed handling, Livestock and Equine pest management sectors.
In January of 2018 SGS OWNERS GROUP INC, consisting of Jim Evoy, Chris O'Brien, Rob Sellen and Jodi Sellen, purchased SELLEN GRAIN SERVICES LTD.
For over 40 years we have provided the Agri-food industry with professional pest management service.
SGS is a recognized expert in stored product pests as they are related to the Agri-Food Industry.
Pest management starts with a thorough understanding of pest biology and behavior. All of our courteous service technicians are fully licensed and insured and participate in ongoing training utilizing the most up to date methods and technologies.
We specialize in rodent and insect management for all levels of the farm and agricultural community. We pride ourselves on safe, effective and friendly service specific to each customer's needs.
Weekly, monthly or bi monthly service frequencies are provided and customized to each operations requirements.
SGS is a Canadian distributor of FUMITOXIN aluminum phoshide fumigants and is a recognized expert in stored product pest fumigation.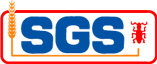 Sellen Grain Services Ltd
Health & Safety Policy Statement:
To ensure the health and safety of our employees, contract workers and our customers through the promotion of safe work practices and procedures and maintain a healthy safe work place. Our health and safety program is aimed at protecting employees from injury and illness by establishing safe work practices in compliance with Company policy, Customer policy, the Occupational Health and Safety Act and other relevant legislation
As well as compliance with SGS JH&S policy, all SGS employees will also, and in addition to, comply with all Customers' Health and Safety Policies while working on Customers' property. The Customers' policy requirements will be in addition to the SGS policies. The Customers' policies will supersede SGS policy, however, any policy components not covered by the Customer policy but found within the SGS policy will be followed
The goal of SGS, is a safe work environment for its employees and customers.
Our business is compliant with federal, provincial, and local regulatory requirements.